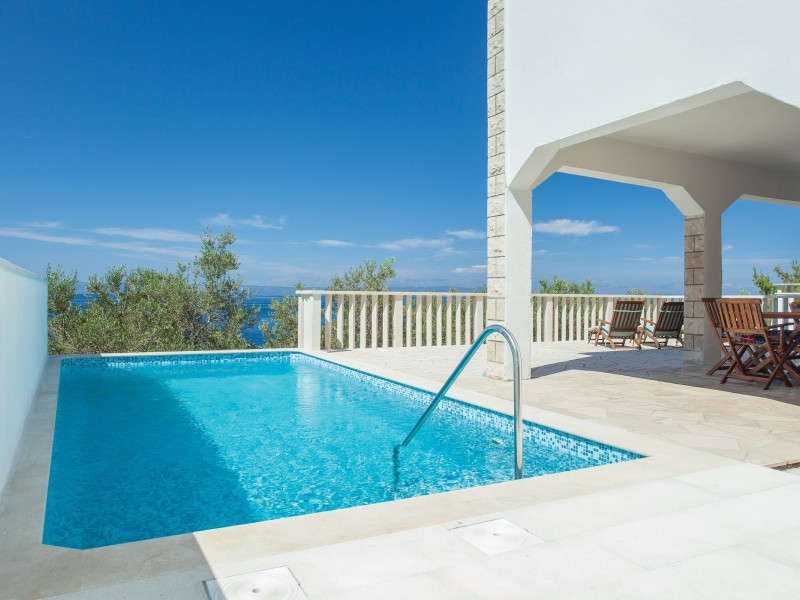 Your own piece of the Adriatic! Private!
From 1.092 €
Persons: 4 Bedrooms: 2 Bathrooms: 2 Accommodation: 80 m2
This property gives you an opportunity to have a fantastic vacation right at the sea front. It is comfortable, spacey and nicely arranged. It is a home away from home. It is ideal for families or couples to enjoy the sea frontage, the pool and the spectacular views. The interiors are very nicely furbished with a combination of modern and classic materials and furniture.
Outdoors are stunning. There are spacious terraces and decks equipped with comfortable furniture to let you relax either by the pool or closer to the sea. It is all nicely planned so that you could enjoy the great summer time you have in this island gem, right at the sea front.