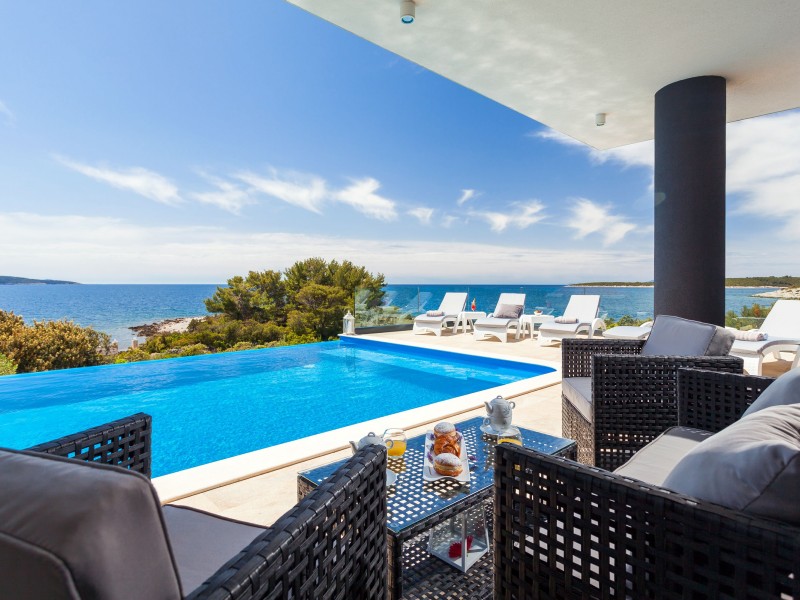 Sophisticated, Stylish, Spacey, Secluded!
From 1.596 €
Persons: 6 Bedrooms: 3 Bathrooms: 3 Accommodation: 140 m2
This villa is an absolute holiday architecture gem, a cool place for design lovers who like to spend their time in cosy spaces and feel like they are at home. They simply don't leave their style at home!
You will be stunned by the interior. Everything is well thought of and cleverly arranged for a careless and comfortable holiday, but with that bit of extra to it.
Outdoors are what you are here for? Yes, the owners took care of that too!